Uganda : UPDF embarrassed us on Kasese killings – Ggwanga
Publié le 5 décembre 2016 par veritas

Brig Kasirye Ggwanga during a previous interview in Mubende District.
Kampala- A senior military officer has denounced the army and police's attack on the Rwenzururu Kingdom palace as an operational "blunder where soldiers went on a killing spree and committed murder".
Brig Kasirye Ggwanga also warned that the officer who commanded the deadly operation, Brig Peter Elwelu, will one day be tried for the killings which he said have embarrassed the army. In an interview with Sunday Monitor on Friday, Brig Ggwanga, the presidential advisor on security in Buganda region, joined the chorus of voices, including politicians and human rights groups, to condemn the armed forces' response to the crisis.
He also called for the release of the Rwenzururu King, Omusinga Charles Wesley Mumbere. Sounding outraged by the civilian death toll, Brig Ggwanga questioned Brig Elwelu's training and grasp of command and control. "He committed murder against unarmed civilians. What they did was dehumanising! That man is in trouble, he cannot escape this. He will be tried one day. The evidence is simply overwhelming. He will be tried for this criminally reckless conduct," he said.
Terrorists?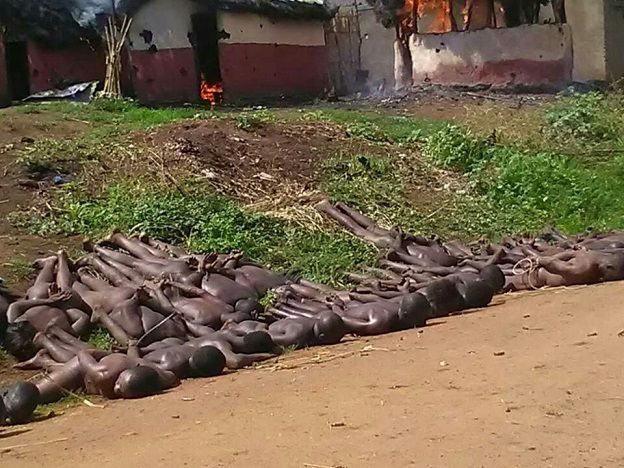 Speaking to NTV on the day the armed forces attacked the palace, Brig Elwelu repeatedly referred to those gunned down at the palace as "terrorists", and argued that King Mumbere had dishonoured two ultimatums agreed with President Museveni. "We had to go for these terrorists, they were hiding in the palace," Brig Elwelu told NTV.
By press time, he could not be reached to comment on Brig Gwanga's remarks. But Lt Col Paddy Ankunda, the UPDF spokesman, said: "The army will not comment on Brig Ggwanga's comments. I shall speak to him to get his context."
In the Friday interview, Brig Ggwanga described Brig Elwelu's statements to journalists in the aftermath of the killings as "wild, sweeping and idiotic." He argued that as commander of the operation, Brig Elwelu's judgement should have been better. "Terrorists? We know who terrorists are so he should cut the crap. He had a target, he had resources, the other people didn't have those resources. How does a General attack civilians carrying pangas and knives? Even if a few of them had guns; they should have been identified and targeted!" Brig Ggwanga said.
"That man should have just cordoned off that area and denied them food and water; turned off power and water and they would just come out. If the President's ultimatum was breached by the king, he was the man on the ground, he was commanding the operation. You cannot blindly take orders from someone in Entebbe or Nakasero [State House], you have to explain to the President and in that case I would have given the king more time as my boys besiege the palace. You just cannot bomb the palace and shoot everyone when you have women, cooks, shamba boys and children there. It is idiocy!"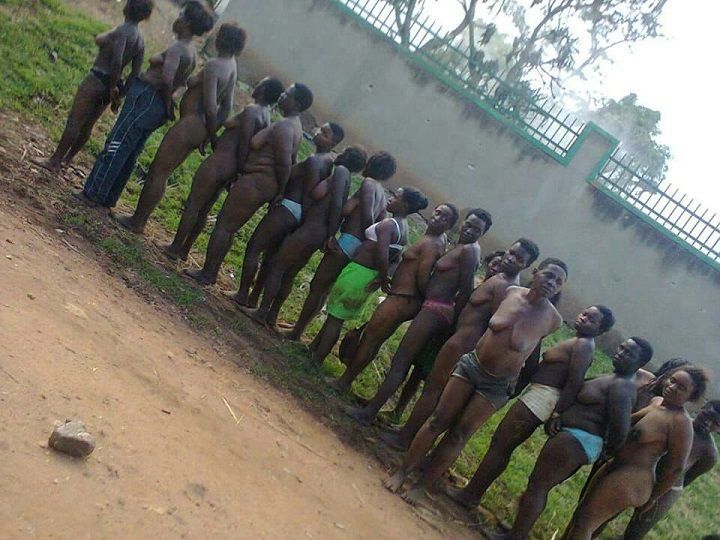 Brig Ggwanga's view of how the operation should have instead been conducted falls in line with that of Forum for Democratic Change (FDC) party president and former army commander, Maj Gen Mugisha Muntu. Gen Muntu this week faulted the army for what his predecessor, Dr Kizza Besigye, also called a "massacre" in Kasese. Gen Muntu asserted that the army should have besieged the area and used less force.
Up to 30 complaints of human rights violations have so far been recorded by the Uganda Human Rights Commission, Mr Katebalirwe Amooti, the acting commission chairman, said during a Friday media briefing.
Brig Ggwanga's denunciation will amplify calls for an international inquiry with a view to bringing to book any security personnel responsible for the massacre and other suspected crimes inside the palace, which was set ablaze. Mr Museveni has been silent on the killings in Kasese, but his Buganda region security advisor took issue with him on Friday.
Source : monitor.co.ug